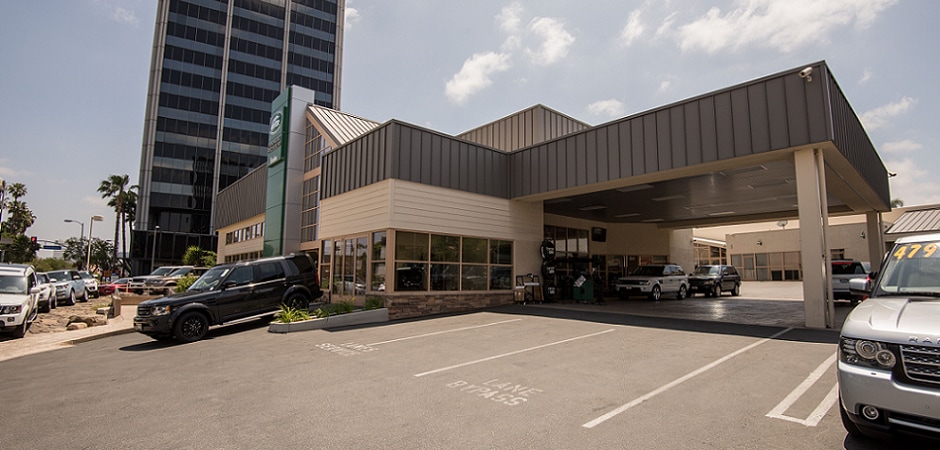 Van Nuys 

Land Rover 

Dealer
Where can Van Nuys residents turn to for their next Land Rover? Land Rover Encino has the luxury SUVs that have captured the hearts of more and more people in the Valley and all over California. If you can't wait to get your hands on one, stop by at your leisure and try out one or more of our latest arrivals. Make it a five star day when you play 18 holes at Van Nuys Golf Course. There's also a 9-hole executive course if you're strapped for time. Or, mix it up when you play
footgolf
, which Van Nuys Golf Course also offers. 
New & Pre-Owned Land Rover Models
Just think of our website as the digital storefront for Land Rover Encino. Use it to browse the available Land Rover inventory and compare Land Rover models. Search by year, model, price, color, or keyword. Then look at your final selections side-by-side with our comparison tool. This is where you can see Land Rover models all in one place and review all of  their features at-a-glance. Using these tools at our site will help you narrow down your list of new and pre-owned Land Rover favorites so you can take the next step and set up a test drive. But first, make sure you're taking care of your physical needs so that you bring your A-game to the test drive. For a truly unique dining experience in the Valley, there is
94th Aero Squadron Restaurant
, which is just outside the Van Nuys Airport. Here you get the benefit of scenery and stellar entrees. Sit on the patio and watch planes of all shapes and sizes take off from a comfy seat near the fire pit. Come on a weekend for the brunch buffet with seafood, omelets, and bottomless mimosas. 
Van Nuys Area Land Rover Maintenance
After you've happily signed on the last dotted line and driven away, ready to explore unchartered territory in Van Nuys, you'll want to plan accordingly, and bring your Land Rover in for regular service and maintenance. At our Service Center, you can get all the car care you need including regular oil changes, tire rotations, tune-ups, and more. What this does is maintain the condition of your Land Rover, possibly extending the number of years you keep your vehicle. Just as you care for your Land Rover, you should care for yourself. Find a sense of balance and tranquility when you take a mid-day time-out at Van Nuy's prized Japanese Garden, where you can immerse yourself in the serene and delightful gardens.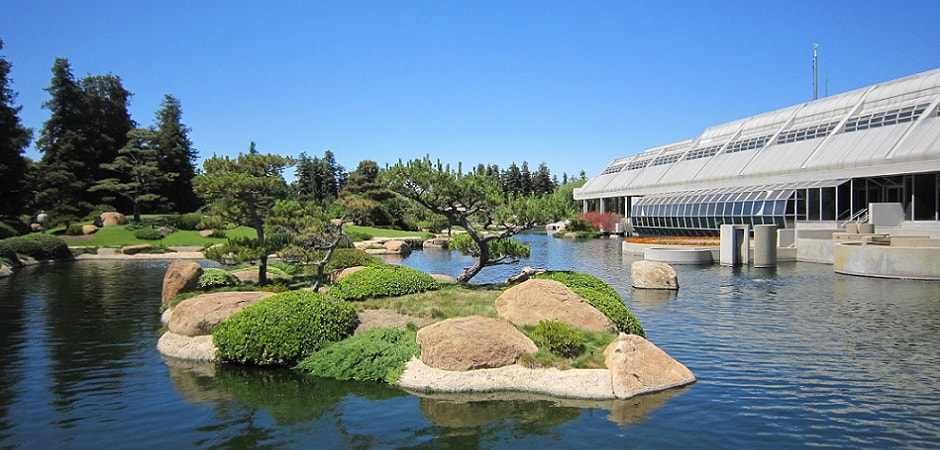 Visit Land Rover Encino
15800 Ventura Boulevard

Encino
, 
CA 

91436
In addition to our comparison-shopping tools, we have resources at our site that can shave additional time off your visit. You can figure out monthly payments using our payment calculator and you can get your financial application started here. Not only will you have a clear financial picture, you'll be able to spend more time with the Land Rover models during your test drive. Our attentive professional team will pick up any questions you may have and work to make your transition to your next Land Rover a smooth and efficient one. Then take your new purchase to a Van Nuys institution. Join countless others who flock to Bill's Burgers for some of the most iconic burgers you can get in LA. Bill Elwell is the WWII vet with the double cheeseburgers that have them lining up down the block at lunchtime. Or, check in at Kobee Factory on Oxnard Street for authentic Syrian food with dishes that knock it out of the park, like fried kibbeh, shawarma sandwiches, and grilled Kobee.