2016 LAND ROVER DISCOVERY SPORT FIRST DRIVE REVIEW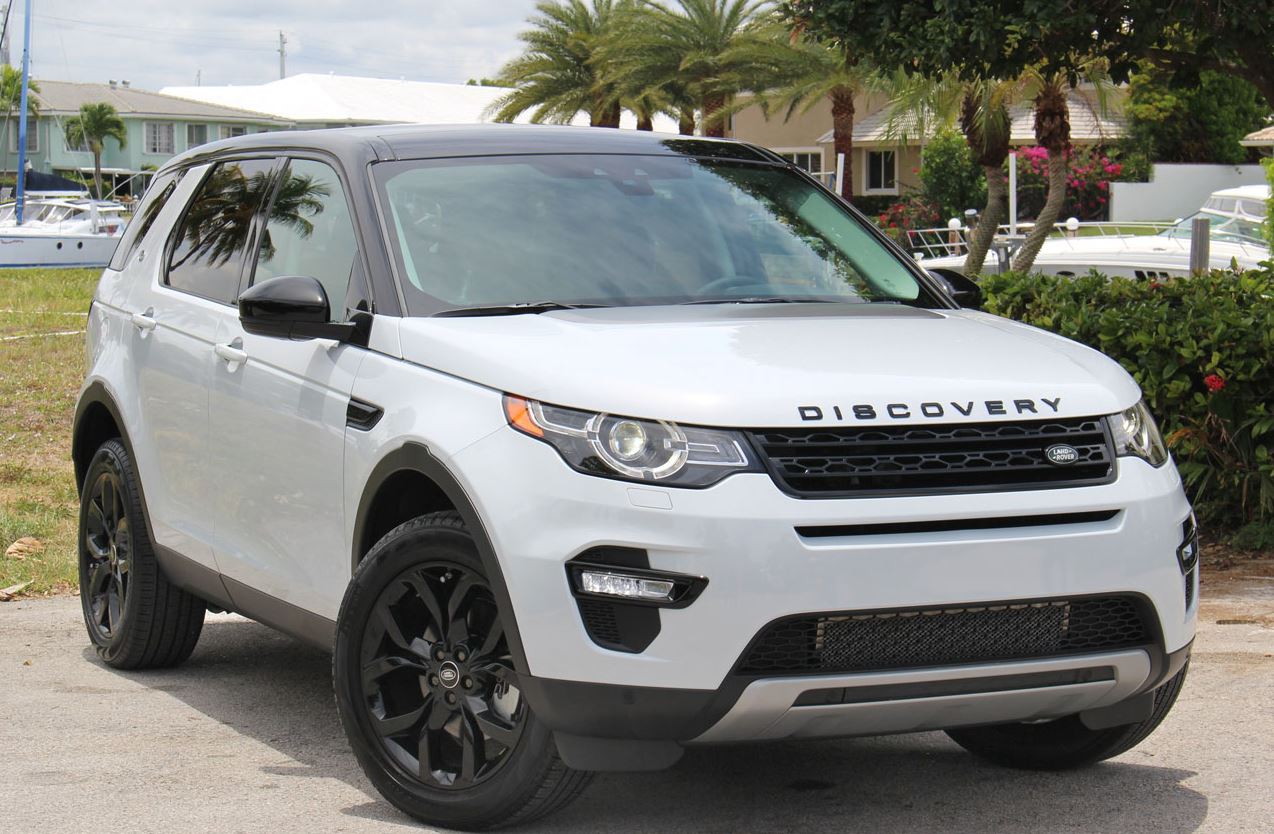 The Land Rover Discovery name is back. Yes, the legendary nameplate that has crossed deserts, forded rivers and conquered wilderness around the world has resurfaced in the form of the 2016 Land Rover Discovery Sport. While this all-new Discovery Sport might be jammed with updated technology, there are many familiar Land Rover attributes under its sleek contemporary design. The LR4 successor is set to receive the Discovery branding as well after an absence of over a decade; however, the first Land Rover to receive the model name is the compact Discovery Sport.This modern SUV is built with weight-saving and strength as the focus, beginning with a monocoque design using hardened steel. The body panels are a rust-resistant zinc-coated steel with lightweight aluminum roof, hood and tailgate. The 2016 Land Rover Discovery Sport has been purpose-built with superior off-road capabilities, a host of utility features and, of course, a high dose of style and performance that buyers expect.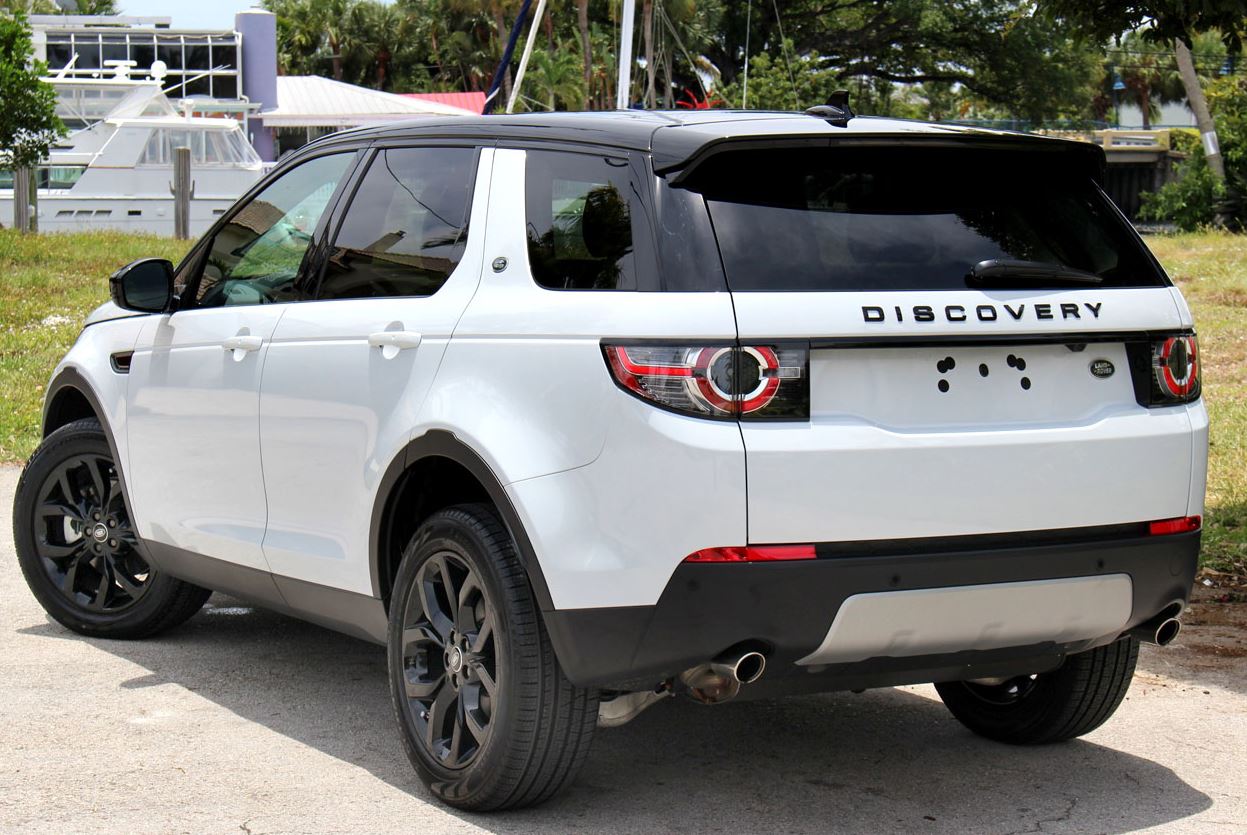 We recently got a chance to test drive a 2016 Land Rover Discovery Sport HSE finished in striking Yulong White exterior. Inside the vehicle featured Ebony grained leather and 19-inch split-spoke alloy wheels as part of the HSE Package, while the Black Design Package added a nice gloss black finish to set the wheels apart from the masses. We also found many of the various luxuries and technology one would expect in a luxury off-roader like the Land Rover.
Here are our test drive review impressions:
We really are fans of the design of this Land Rover Discovery Sport. With its compact proportions, short over-hangs and high ground clearance (8.3-inches), this is a compact SUV that appears ready to tackle a variety of off-road obstacles. The vehicle's swept-back appearance, large wheels and low roofline speak to the on-road performance capabilities of the vehicle as well.
The piano black accents of the Black Design Package were a definite compliment to the Yulong White paint. We did like the blacked-out elements of the car, and think with a variety of colors this treatment makes the Discovery Sport appear more upscale than the price may suggest. Both the Xenon headlights (part of the HSE package), which feature LED lighting, and the LED taillights give the Discovery Sport a striking look from nearly every angle.
Inside the cabin we find materials and a layout that is familiar to Land Rover products. The center stack features an infotainment screen up top flanked by relevant controls. The screen proved to be faster and easier to use than preceding technology. Below that we find well laid out climate controls, including the heated and cooled seat controls that come as part of the Climate Control Package. This package also adds heated steering wheel and front windshield defroster.
Along the center console we find Land Rover (and Jaguar's) familiar dial shift lever, an electric parking brake, plus Land Rover's array of off-road and weather condition Terrain Response selector buttons available for use at the driver's convenience.
The driver-focused portion of the dash is designed around two large analog gauges with readouts for the speedometer and tachometer. Sandwiched in between is Land Rover's LCD info screen that relays a variety of information, data and safety statuses. The leather wrapped 3-spoke steering wheel is elegant and features a number of controls for various functions on board. Sitting behind the wheel are aluminum paddle shifters courtesy of the Launch Edition Package, which also adds sport pedals, brightwork door sills and monochrome Union Jack valve caps - all subtle but very slick.
The rear seats provide ample room for over 6-foot plus occupants and fold down flat to easily access 60 cubic feet of cargo space. There is an ample armrest in between the rear seats with functional cup holders and the center console features the optional heated rear seats, as well as a variety of power sources including four USB power outlets and one 12V power plugs. Although we have not tested it, there is a 3rd row seat option, which we're certain is only suitable for children.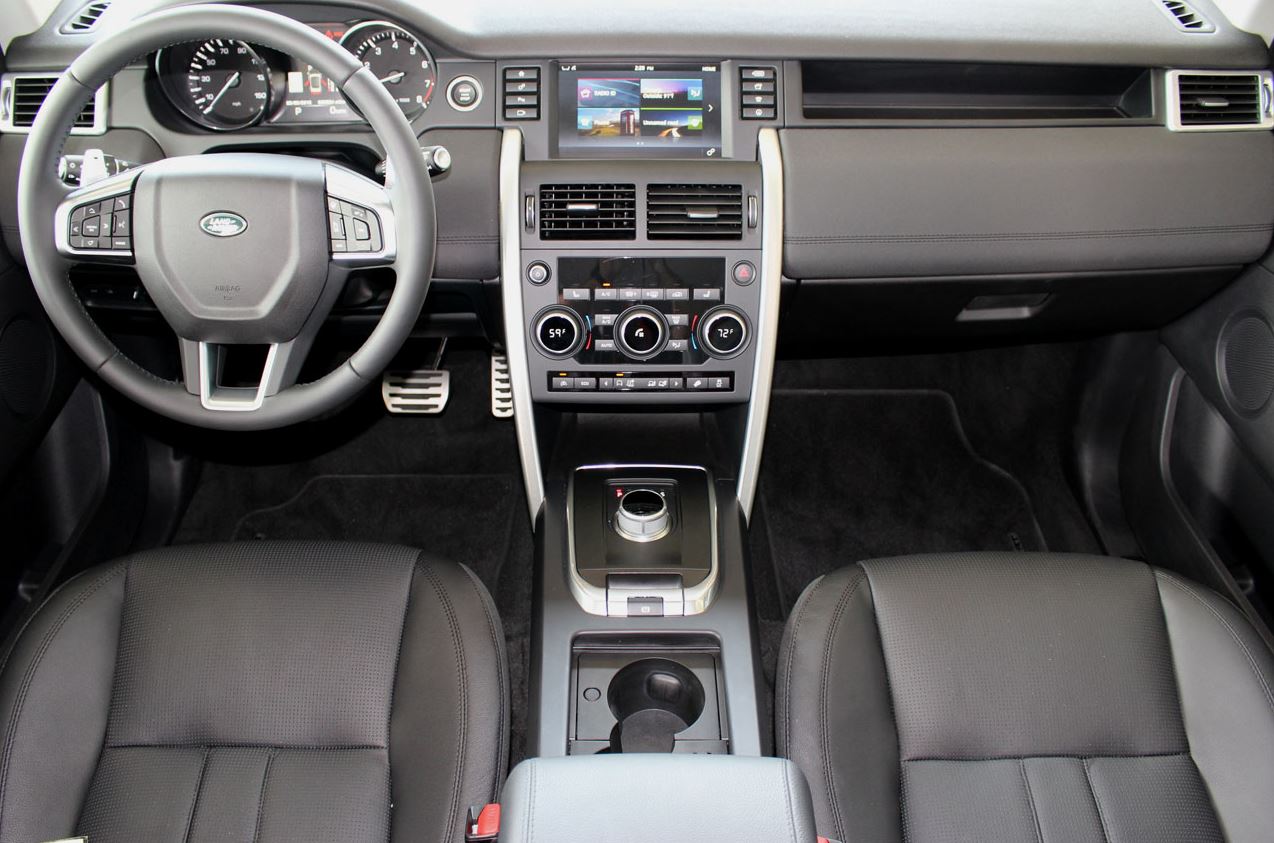 Under the aluminum lid is a potent little 4-banger ready to take this Discovery Sport places. The turbocharged 2.0-liter pushing 240 hp with 251 lb-ft of torque is both eager and responsive. When mated to the 9-speed transmission, this is the kind of engine we could live with on a daily basis. With a decent amount of torque, the Discovery Sport can trudge through streams, mud and deep snow when called upon.
Toggling between settings on the Terrain Response switches, we found the 'Snow-Gravel' selection will get drivers through most off-road conditions with ease. Using a mix of center differential, braking and second gear starts, the Discovery Sport methodically conquests most obstacles without the drama of needless wheel spin.
On-road manners are composed and comfortable. The ride of the Discovery Sport is that of a sport-oriented sedan but with much better inherent visibility. Wind noise and road imperfections are well isolated and leave occupants with a composed and comfortable journey.
The panoramic roof was quite striking and can be concealed easily with the power shade. Unfortunately, the glass itself does not open.
The aforementioned strong and rigid chassis lends to the safety the Discovery Sport offers. Seven-airbags along with rear distance control and a rear-view camera come standard on the Discovery Sport. Our vehicle was equipped with the optional Driver Assist Plus Package that added Autonomous Emergency Braking, a Lane Departure Warning system and a Traffic Sign Recognition system making it money well-spent if you ask us.
With its off-road capabilities, high ground clearance and relatively good straight-line performance, one might expect the gas mileage to suffer. We found 20 MPG city and 26 MPG highway to not be a deal-breaker for an SUV of the 2016 Land Rover Discovery Sport's nature, but it's also important to note that the little British SUV requires premium fuel.
With high style, solid fuel economy and a versatile interior, the 2016 Land Rover Discovery Sport is the perfect vehicle to discover the Encino, Van Nuys and Bel Air, California areas.
Click here to view inventory. 
---
2016 LAND ROVER RANGE ROVER TD6 AND 2016 LAND ROVER RANGE ROVER SPORT TD6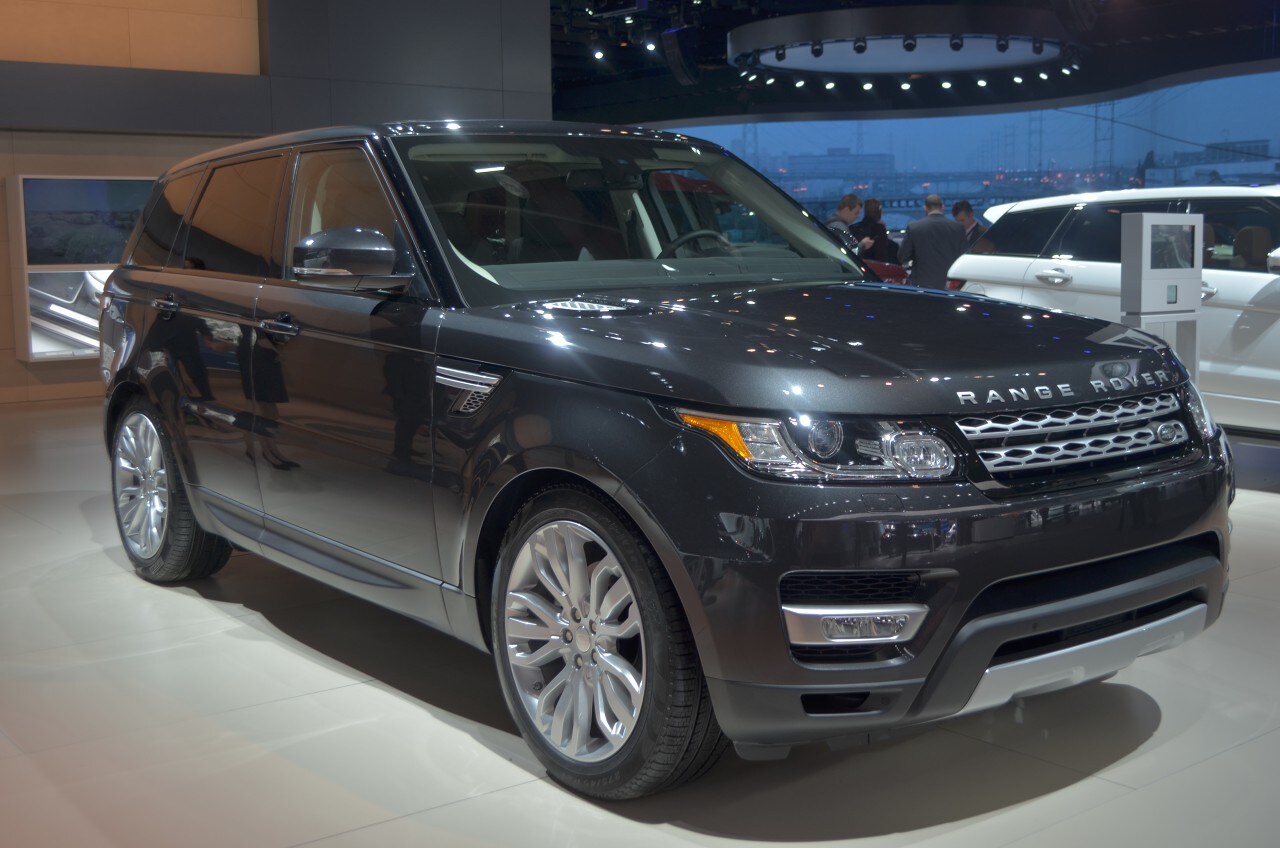 While some manufacturers used the North American International Auto Show in Detroit to announce new models, Land Rover used the big auto show to announce an entirely new engine that's coming to the U.S. market: the Td6 turbocharged diesel V6 engine.
Available on 2016 Land Rover Range Rover and Land Rover Range Rover Sport SUVs, the Td6 is powerful, quiet and, most importantly, fuel efficient. Thanks to the Td6's monstrous amount of torque (440 lb-ft at 1,750 rpm), Range Rover and Range Rover Sport models with the 254 horsepower diesel engine are able to make the run to 60 mph in as little as 7.1 and 7.4 seconds, respectively. That's nearly as quick as the standard gasoline V6 engine, which boasts 340 horsepower.
Even more impressive, is the Td6 engine's smooth and quiet character. In blind tests conducted by Land Rover, consumers were unable to identify if the Range Rover or Range Rover Sport they were driving was a diesel or gasoline model - a huge testament to the Td6. Anyone who's driven a Land Rover recently knows that the British marque's gasoline engines are remarkably smooth and quiet.
However, the real icing on the Td6 engine's proverbial cake is its inherent fuel efficiency. Land Rover reports that preliminary fuel economy tests reveal that Range Rover and Range Rover Sport models equipped with the Td6 engine are expected to achieve 22 mpg in the city, 28 mpg on the highway and 25 mpg combined - a 32 percent improvement in combined fuel efficiency over the SUVs' gasoline V6 engine. As a result, Range Rover and Range Rover Sport models equipped with the Td6 are reported to be able to travel as many as 658 miles between fuel stops.
The 2016 Land Rover Range Rover Td6 and Land Rover Range Rover Sport Td6 are expected to arrive in Land Rover Encino showrooms in fall. If you're located in Encino, or the greater Los Angeles area, come by our showroom where our trained sales professionals can provide more information about the new and fuel efficient Td6 engine, as well as show you all that Land Rover currently has to offer.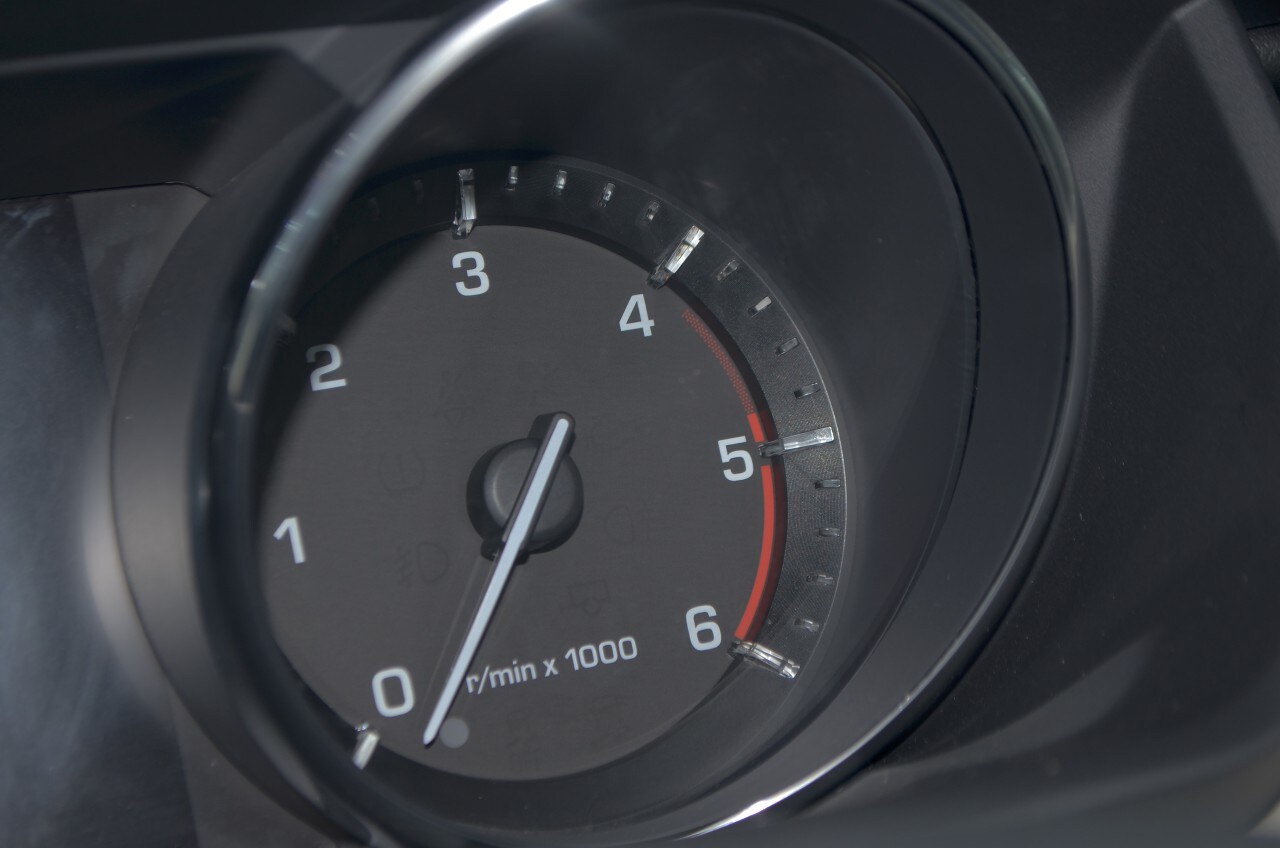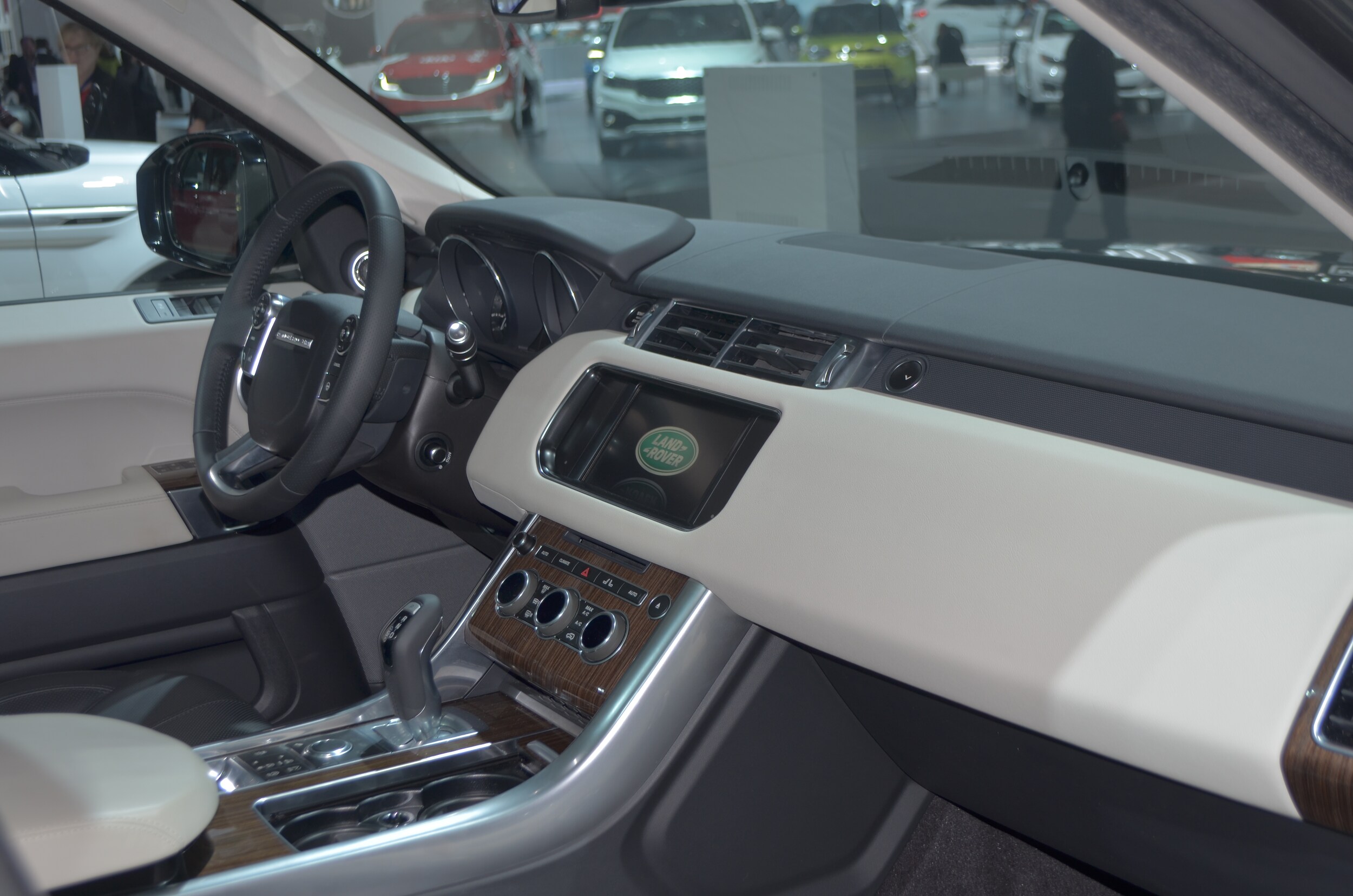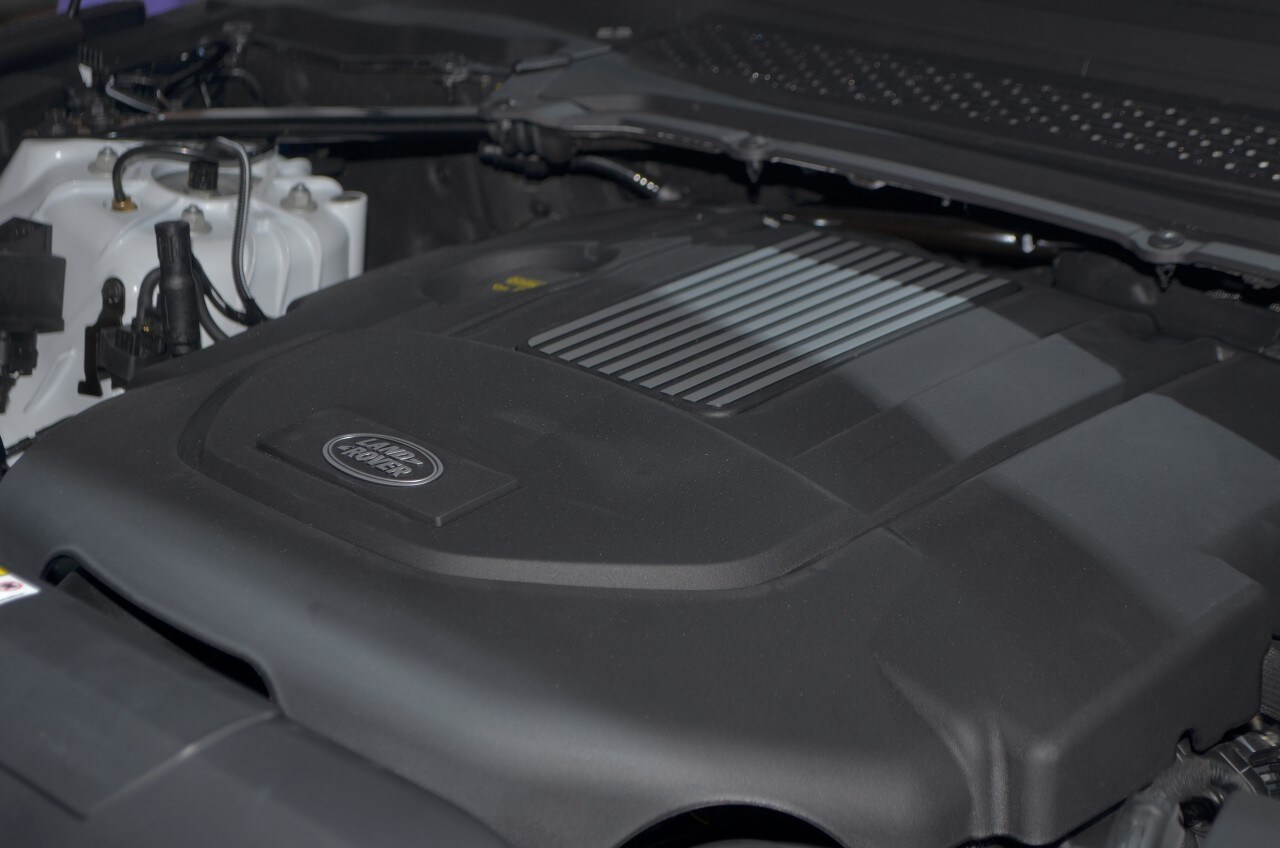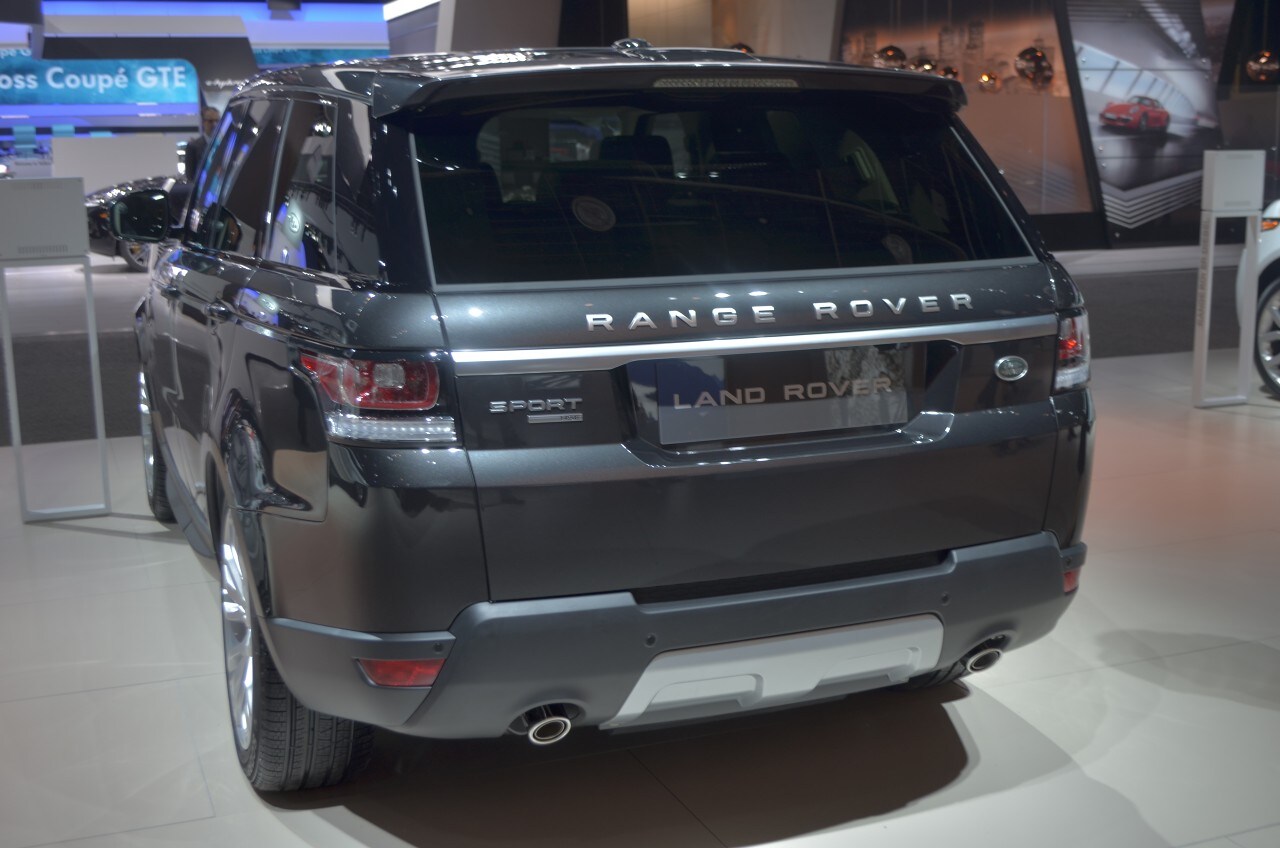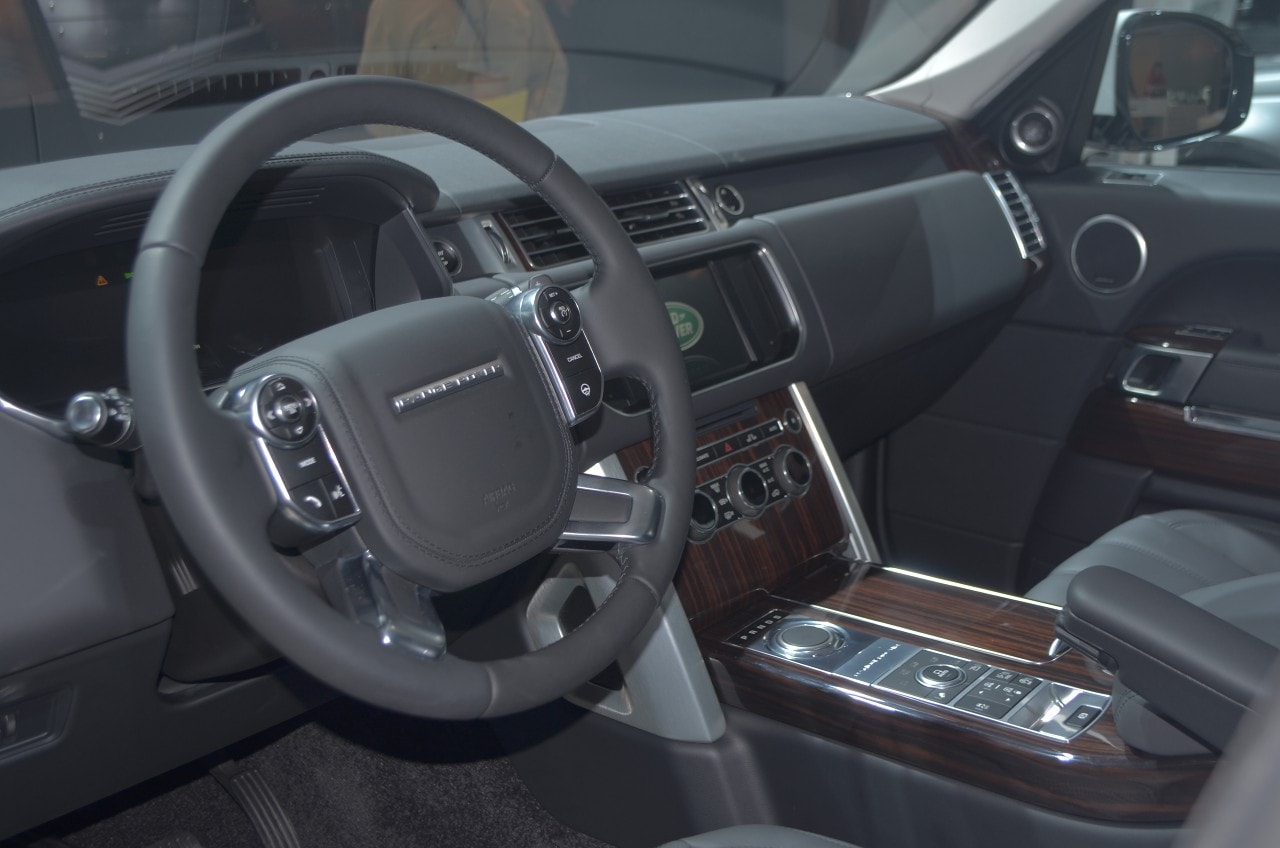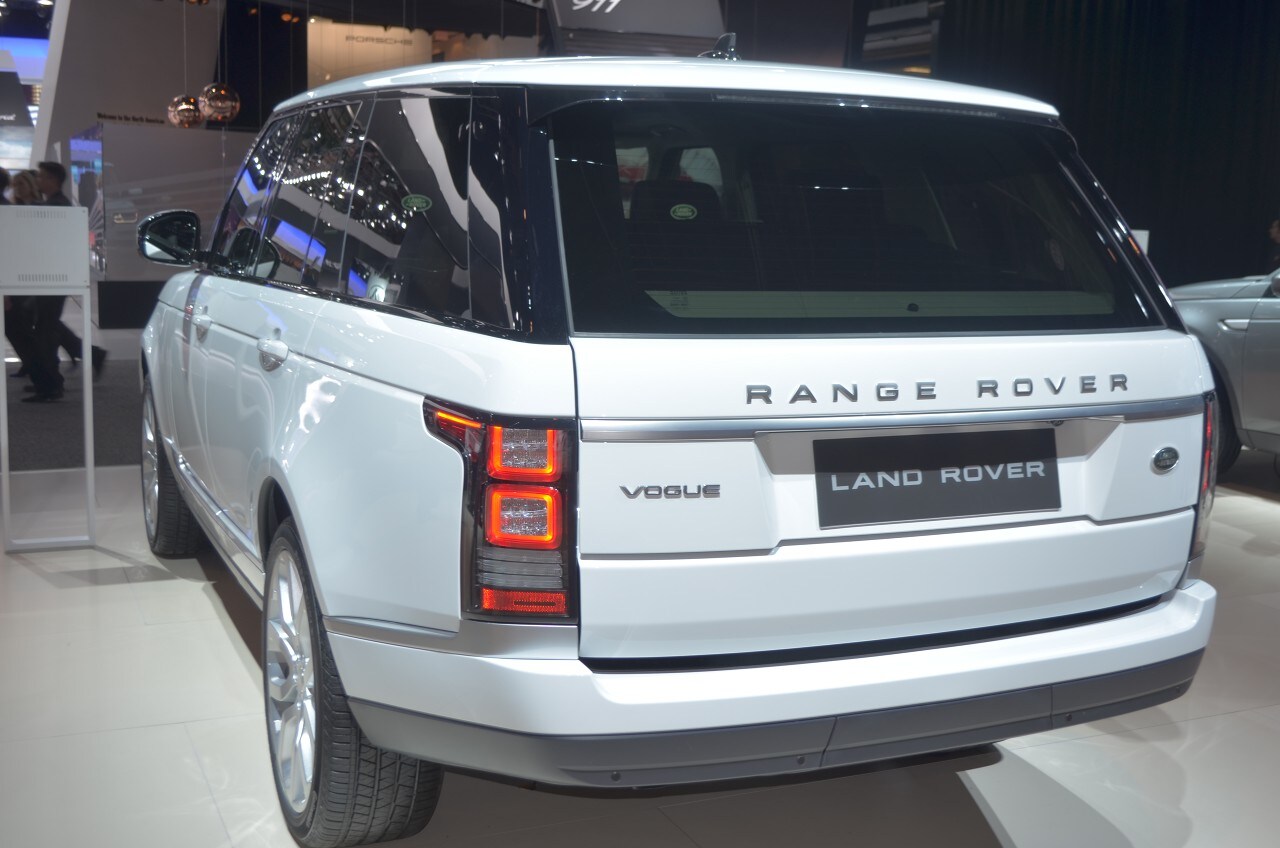 ---
LAND ROVER RANGE ROVER SPORT SVR IS 550 HORSEPOWER OF NURBURGRING DOMINATION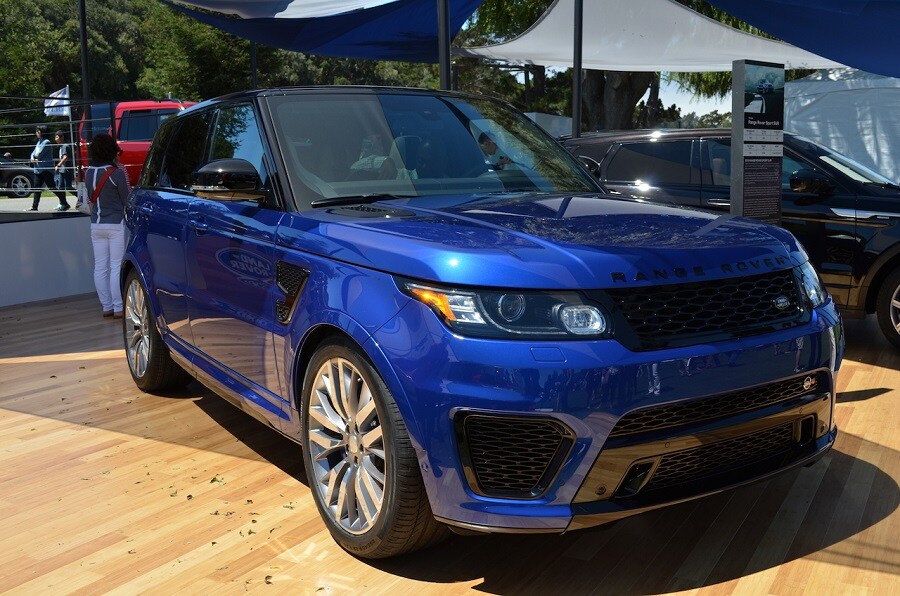 If you have ever driven the legendary Nürburgring Nordschleife track and cracked the 8-minute barrier, we tip our hats to you. Regardless of how fast the car, running that time is an accomplishment, so when we found out that Land Rover test drivers had nearly done it in their new Range Rover Sport SVR after 1000 laps of testing, we werecompletely shocked. In only 8 minutes 14 seconds, the Range Rover SUV - yes SUV - had rounded the demanding Ring - a feat many sport sedans can't compete with.
When we research for perspective here, the Range Rover Sport SVR's ring time puts it right in between two fiery production cars: one second behind the Mercedes-Benz C63 AMG and one second ahead of the BMW 1M Coupe!
Such was the mission of Jaguar Land Rover's newly created Special Vehicle Operations team. To build off the outstanding new Range Rover Sport platform and break boundaries for Land Rover in terms of power and driving dynamics. However, at the same time the vehicle needed the utility, driveability and the breadth of versatility to handle all weather conditions and off-road terrain - quite the project outline indeed.
Much of the Nürburgring on-track magic is possible with the addition of an all-aluminum 5.0-liter supercharged V8, which has been strengthened to handle the extra power over the Sport. With a bump of over 40 horsepower, the SVR boasts 550 hp with 502 lb-ft of torque. The extra thrust propels the SVR from 0-60 mph in only 4.5-seconds up to an electronically limited 162 mph.
Mated to a ZF 8-speed paddle-shift transmission, shifting times have been dramatically reduced by 50-percent while close ratios keep the motor in it optimal power band. With 25 different shifting programs on hand, the self-learning transmission will determine individual driving styles and uses Corner Recognition to hold a gear in turns.
All of that power and torque is channeled through an advanced 50/50 distribution all-wheel drive system. And as promised the Range Rover Sport SVR delivers well on the off-road front. The system features an electronically-operated multi-plate clutch in the center differential allowing the power distribution to max out at 100-percent front or rear depending on conditions. For improved handling, the Torque Vectoring system has been remapped to ensure optimal torque is distributed to correct wheels to improve grip and reduce understeer.
The selectable transfer case allows for a low- and high-range with on-the-fly operation up to 37 mph. While the high-range offers a 1:1 ratio, the low range provides an extremely low crawl ratio of 45.5:1 should the Range Rover Sport SVR be asked to deal with serious off-road obstacles. When it comes to crossing streams and rivers, the performance-oriented SVR can still handle 33.5-inches of water and offers six user-selectable settings for various terrains.
Also in the list of criteria for the vehicle was a smooth around-town operation where the hushed dual exhaust valves can be opened up after 3000 rpm to have four pipes howling away underfoot. The luxurious seats fitted inside are unique to the SVR, featuring 16-way adjustability, strong bolstering and embroidered with the 'SVR' logo.
Lighter, stiffer with great attention paid to handling characteristics, the Ranger Rover Sport SVR can do it all with the wheels and tires provided. With 21-inch alloy wheels, the Pirelli Scorpion all season tires are sized in a huge 275/45R21 on all four corners. Should the driver want to stop in a hurry, the 6-piston Brembo brakes will clamp down with rigorous deceleration thanks to a substantial brake cooling effort in the SVR design.
Without an opportunity to review the vehicle, the SVR appears to make the already capable Range Rover Sport do the impossible in SVR trim. The SVR might just test the record for circling the Ring off-road too.