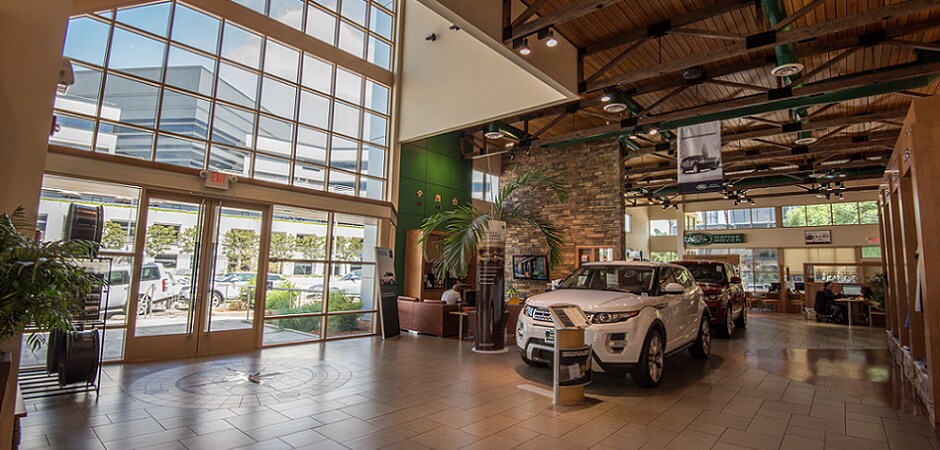 Calabasas 

Land Rover 

Dealer
Thinking about your next Land Rover in Calabasas? You are in luck as the Land Rover of your dreams may just be waiting for you here at Land Rover Encino. The Land Rover is undeniably a champion of the road in Calabasas and all over California. Leave no stone unturned by using our website to view all available models and compare their features, as well as get your finances underway. You know you love the lifestyle you live outside of LA in the Valley with so many opportunities for breathtaking journeys in some of the land's most scenic surroundings. You've got
Malibu Creek State Park
, for starters. You know what's even better than Malibu Creek State Park? Malibu Creek State Park in a Land Rover. Often referred to as the Yosemite of Southern California, this park features rolling plains, peaks, and oak savannas -- just consider it your personal outdoor gymnasium and jungle gym. A mile in you'll find
Rock Pool
, the old water hole surrounded by cliffs which catapult jumpers bold enough to cliff-jump into the water.
New & Pre-Owned Land Rover Vehicles
With so many online resources at your fingertips, the most difficult part of your car-buying journey just might be which Land Rover model to get. Narrow it down by using our Inventory pages to compare our latest arrivals. If you can't decide, for instance, between the Land Rover Discovery and the Land Rover Range Rover Evoque SUV, set up a test-drive for each and use your actual time behind the wheel to make your decision. We know it's not an easy task, but what can help is some downtime where your thoughts can roam.
Calabasas Country Club
provides the perfect setting for this. Lose yourself in the hills with the bonus backdrop of some stunning scenery. You'll also find the
Warner Ranch Stables
here that hail from the studio's former heyday, which at one point, was up to 2,800 movie sets. The golf course you'll find today features 18 holes, each named after movies filmed there -- for instance, today's Hole 9 has been christened "Calamity Jane" and Hole 15 is "Robin Hood." 
Land Rover Service & Parts Near Calabasas
Lose yourself in the luxury and superior performance of the Land Rover, but don't lose sight of the importance of keeping up with your car care needs. Your Land Rover is a leader in all-terrain SUVs, and you'll want to keep it that way by bringing it in regularly for routine maintenance and any other auto repair that may come up. Our factory-trained and certified service technicians only use original equipment manufacturer (OEM) and manufacturer-approved parts, so your Land Rover can continue to flourish. You as well, should take care of your basic maintenance needs and make time for escape from routine. One of our favorite ways to de-stress and de-clutter is by permitting ourselves the pleasure of some overdue pampering.  In Calabasas, you can visit Foot Journey or Kila's Oasis Spa on Agoura Road for some body and spirit alignment via massage, or try out Nu Esthetics Spa on Ventura Boulevard for a transcendent experience.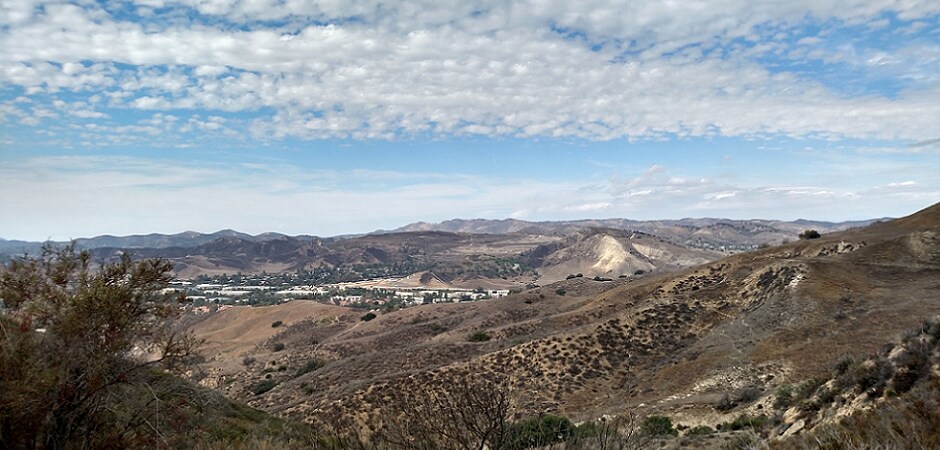 Visit Land Rover Encino
15800 Ventura Boulevard

Encino
, 
CA 

91436
We appreciate that you have visited our site and hopefully have made use of all the resources you can use to make the best decision on your next Land Rover. Remember to use our comparison-shopping tools when considering the models we currently have available, and take a peek at how much your monthly payments might be with our payment calculator. If you want to learn more about Land Rover, we also make additional research available on featured models at the pages of our site. When you're ready, you can reserve the Land Rover you like the best for up to two days. It will be waiting for you here on our lot in Encino. We know the test-drive is usually the determining factor, so please don't delay if you're not sure. Who knows? It may only be a few hours until you are the proud owner of a new or pre-owned Land Rover, in search of a little celebration. Where do Calabasas residents go in search of good times? One place you can go is Sagebrush Cantina. This local hangout is legendary for entertainment and delicious entrees, with a large outdoor patio for dancing. Stop in on Sunday for one of their famous brunches with bottomless Mimosas.